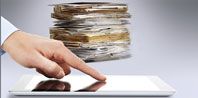 If you have ever owned your own business, you know that paperwork is a key part of the process. Invoices and receivables both need to be recorded, generating more papers every time your company does anything. Your HR department maintains files on every employee you have, as well as several that have since left your company. You need to hang onto a bunch of receipts for tax purposes, and you may keep a written record of every order that comes in. Many companies also provide documentation to their customers to verify that they are satisfied with the work performed: you definitely need a copy of that!
It can all feel pretty overwhelming, especially if you have a company to run. Document Servicing Solutions (or DSS) is a professional company specializing in helping you manage all of your paperwork so you don't have to. Their expert team loves the challenge of transforming a disorganized mess of paperwork into an organized and well-maintained system that helps you find things when you need them.
Doesn't that sound nice? No more fumbling in the dark wondering where last month's income statement went. No more explosion of receipts every time you open that one drawer in your office. No more papers intruding on the day-to-day operations of your business!
DSS's core competency is helping clients shift as much of their paperwork online as possible, as electronic storage is both cheaper and more reliable than storing everything in a spare office. The conversion process can be laborious, but you don't need to worry about the manpower because you're bringing in somebody else to handle it. The experts at DSS also know what they are doing, so it won't take them as long as it would have taken you.
However, they can also organize existing paperwork if you prefer snail mail. Combinations are also available to ensure that you get the ideal package for your needs.
Document Servicing Solutions can also prepare documentation for your customers. With your permission, they can prepare and distribute anything your customers need so that you and your employees can concentrate on other areas of your business. If something requires your signature, the experts at DSS may share software that allows you to sign everything online for maximal convenience.
If you're concerned about security, don't be. Document Serving Solutions is an American company based in San Diego, so they won't let any sensitive documents turn into public information.
Best of all, DSS harnesses the economics of scale to provide all of these services at a fraction of the cost of what it would take to hire an in-house paperwork team. If you're interested in staying buried in paperwork, Document Servicing Solutions cannot help you. However, any entrepreneur who is ready to bring all of their documents under control is encouraged to contact the company at (866) 379-6699 or visit them online at DocProcessCenter.com. Join the many who are free to focus on growing their business instead of pile after pile of papers!