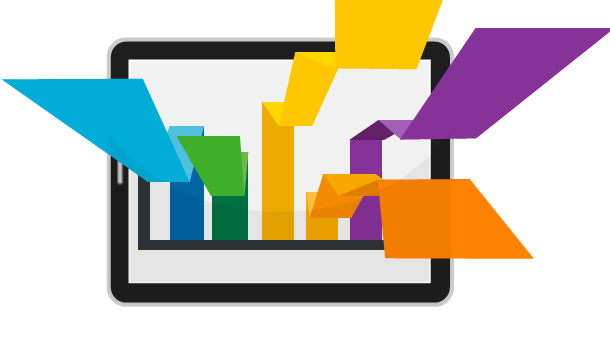 There are bound to be several software kits for accountancy departments that will help you comply with the new regulations being introduced on April 1st 2019.
BTC Software Solutions has Making Tax Digital for VAT kits that can seamlessly merge all your data held on Excel spreadsheets and other bookkeeping formats to MTD for VAT software. After the date which heralds the new financial year: April 1st 2019, all businesses with a VAT threshold in excess of £85,000 must submit its VAT returns digitally.
This means that when the tax returns are sent to the HMRC, they must do so on compatible software. Sending them as you might do now (via bookkeeping methods or spreadsheets) will no longer be compliant.
The software available through BTC Software Solutions is easily compliant through the H.M. Customs and Revenue requirements. It also offers an annual licence, telephone support, email support and a multi-user facility that will allow all the accounts department team to use the software and keep the company tax records right up to date.
There are a number of smart features and dashboard displays available too.
What Is Included in the Dashboard Views?
MTD for VAT software includes dashboards displaying:
VAT Return Obligations
MTD for VAT Submissions
MTD for VAT Payments and Repayments
The software also features a client centralised database, secure Amazon UK based servers and a client integration feature with PM solution.
MTD for VAT is Months Away, So Preparation Should Take Place Now
BTC Software Solutions has developed the software so accountants, finance controllers, tax professionals and even individuals that breach the threshold can best prepare and submit its MTD for VAT returns on time.
BTC Software Solutions has even worked closely with teams from the HMRC organisation to make sure compliance is 100 per cent ready.
When choosing MTD for VAT software, agents and individuals must be able to demonstrate, validate and submit all its VAT returns data in an MTD for VAT compliant format. It can be done so at the touch of a button, once the software is set up and implemented.
The software shows an easy-to-read view of the client's VAT payments and any refund history. Historic data is easy to access and the software is spreadsheet compatible. This means the data can be viewed using those favourite graphs and tables so often used in Excel and Sage software.